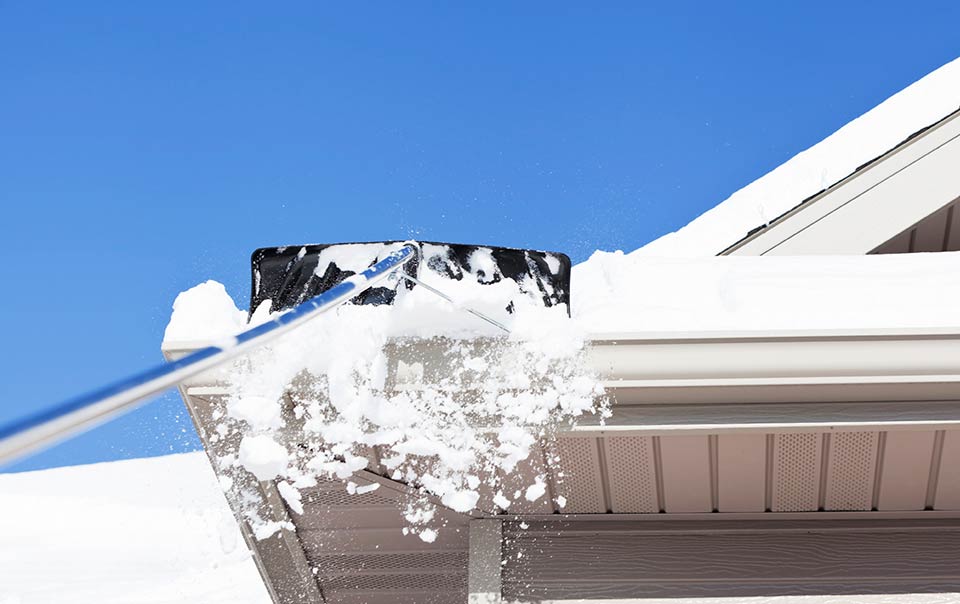 While snow-covered roofs can make for a picturesque winter scene, the combination of freshly fallen snow with the melting and refreezing of snow can place stress on the roof of your home or business. If more than a foot of heavy, wet snow and ice have accumulated on the roof, you should have it removed.
Snow Removal Tips
Clearing the snow off your roof from the gutters or eaves upwards of three to four feet after each winter storm can help prevent ice dams from forming. Remember to avoid using a ladder in snowy and icy conditions. This can be extremely dangerous and is best left to professionals.
For Flat Roofs:
If your flat roof is easily accessible from an interior stairway, you may want to shovel the roof, but be careful not to damage the roof covering.
Remember to put safety first any time you are on a roof, especially one that is covered in snow and ice. If you have any doubt, leave it to professionals.